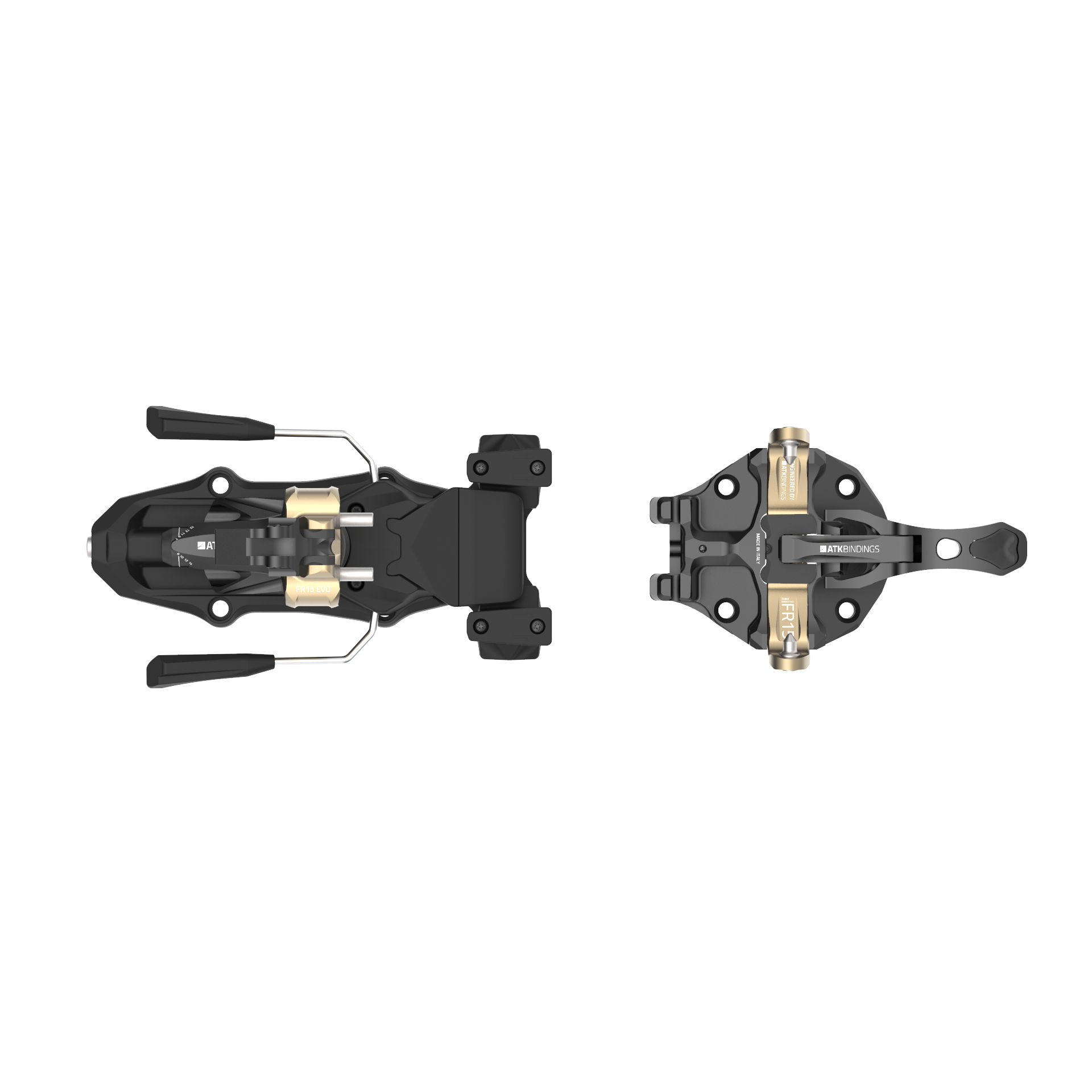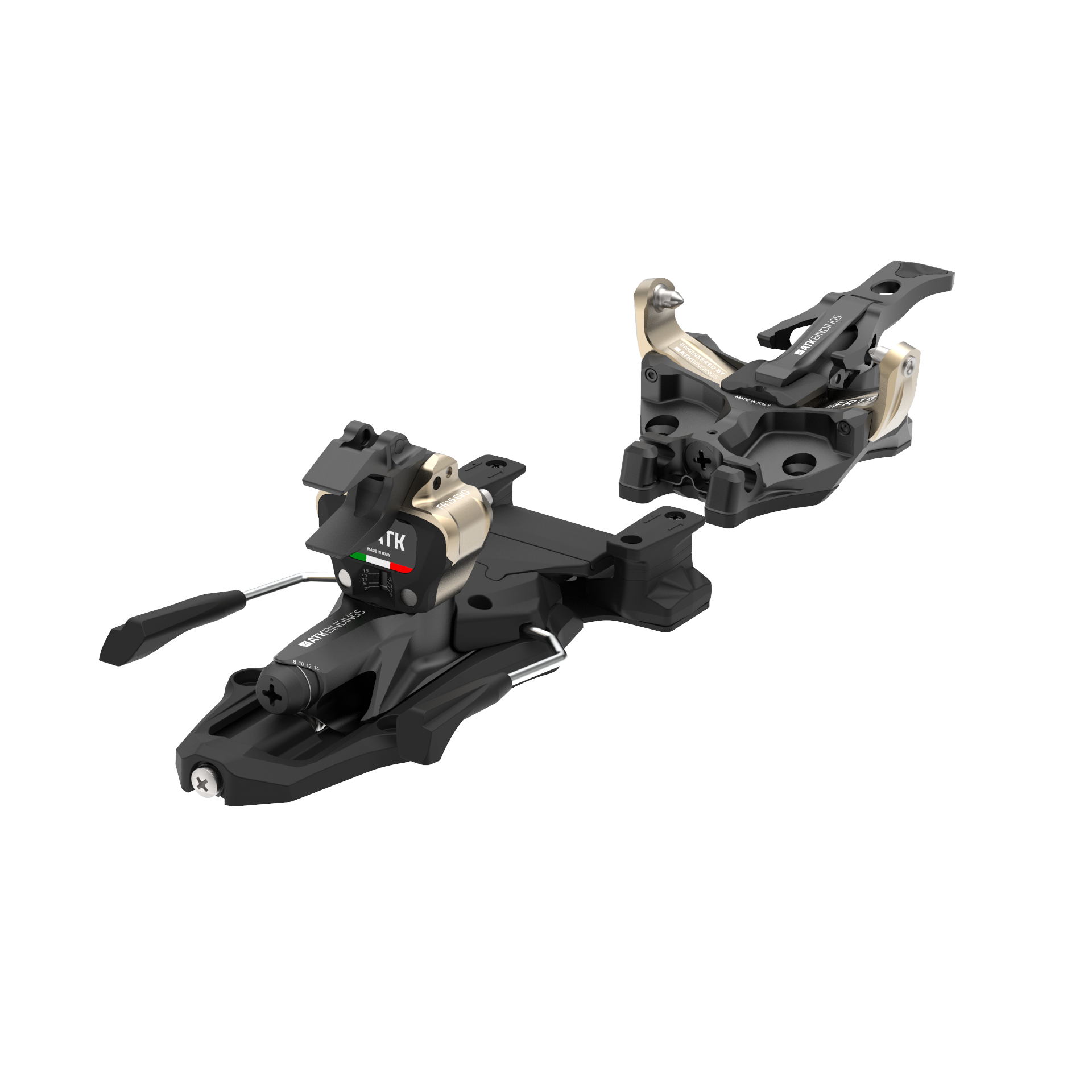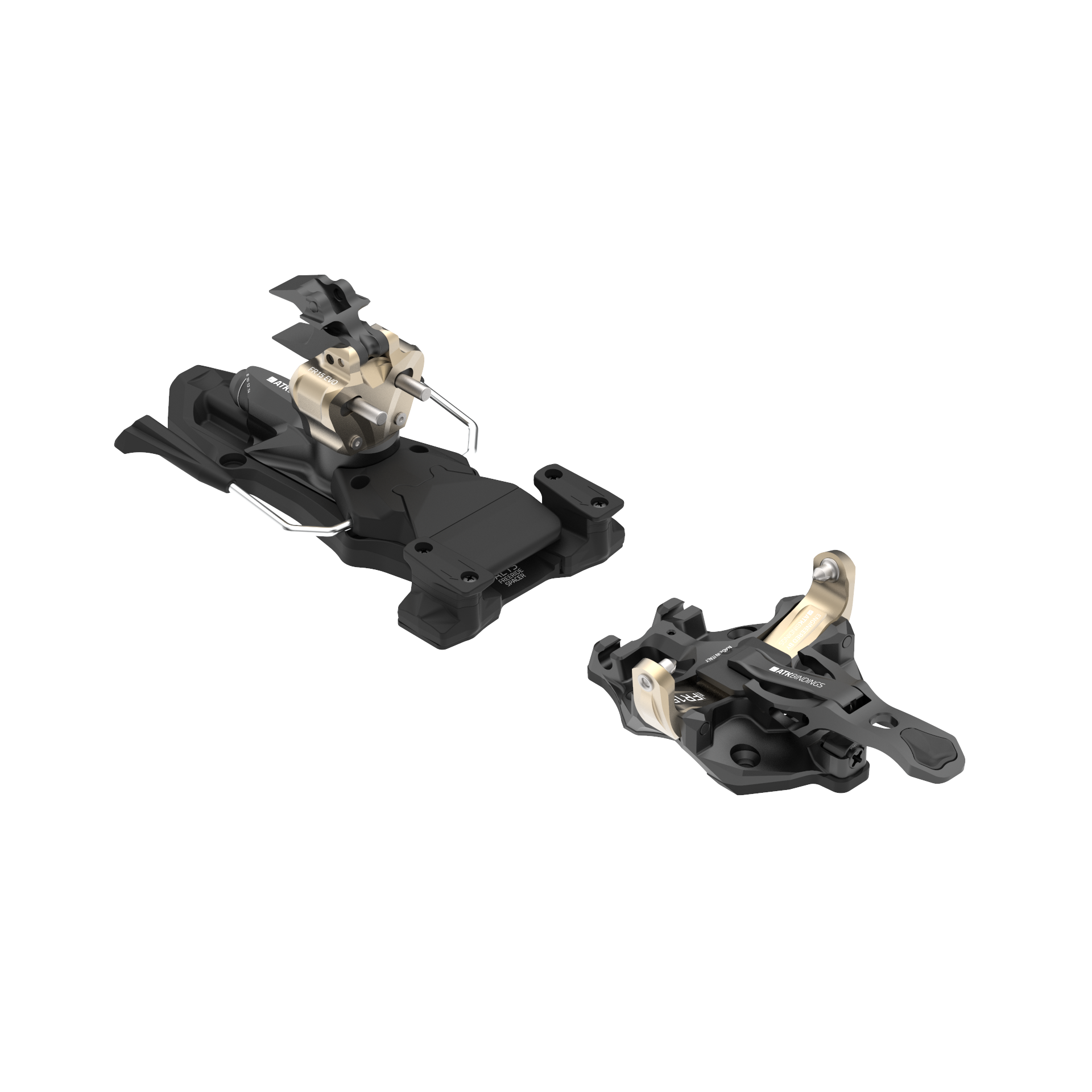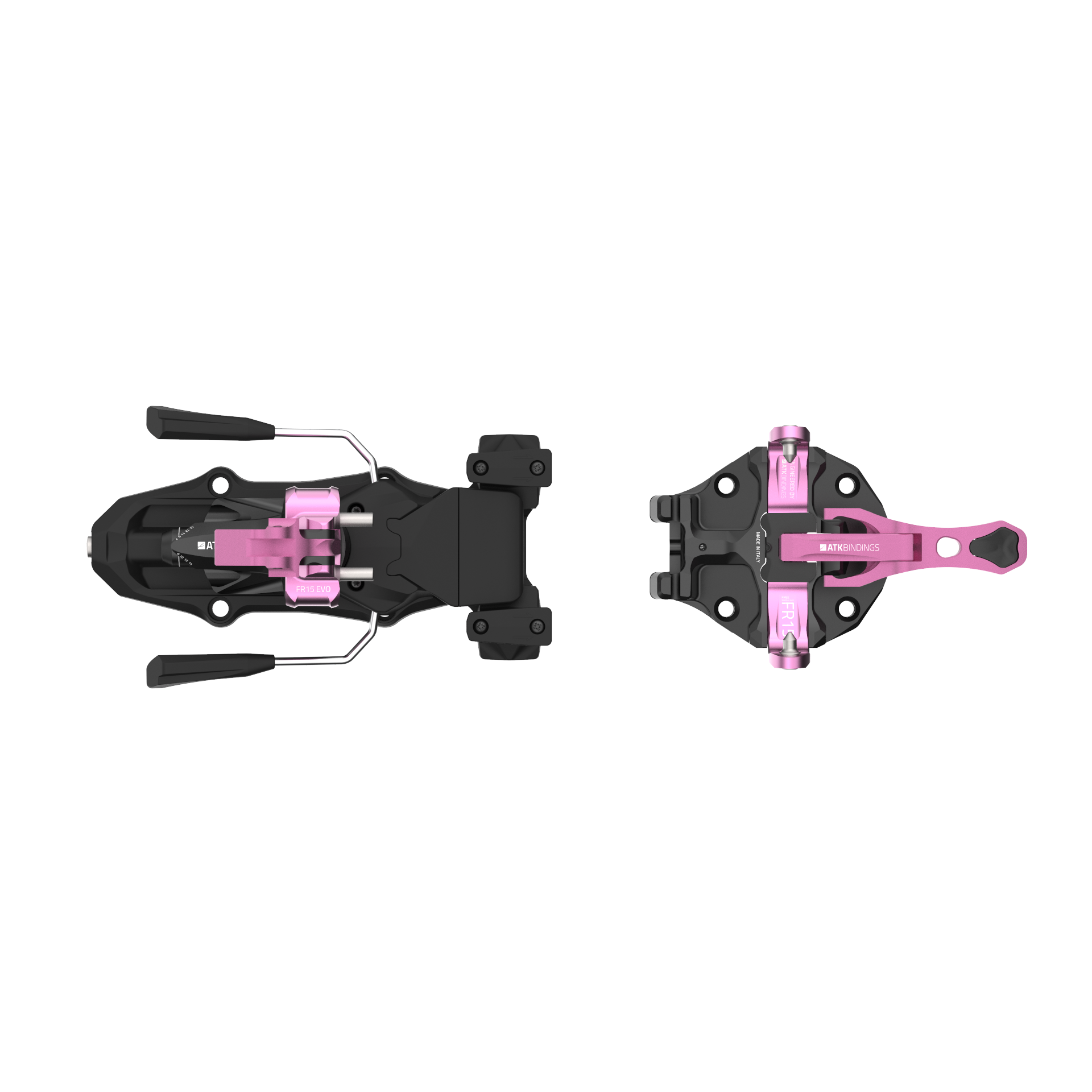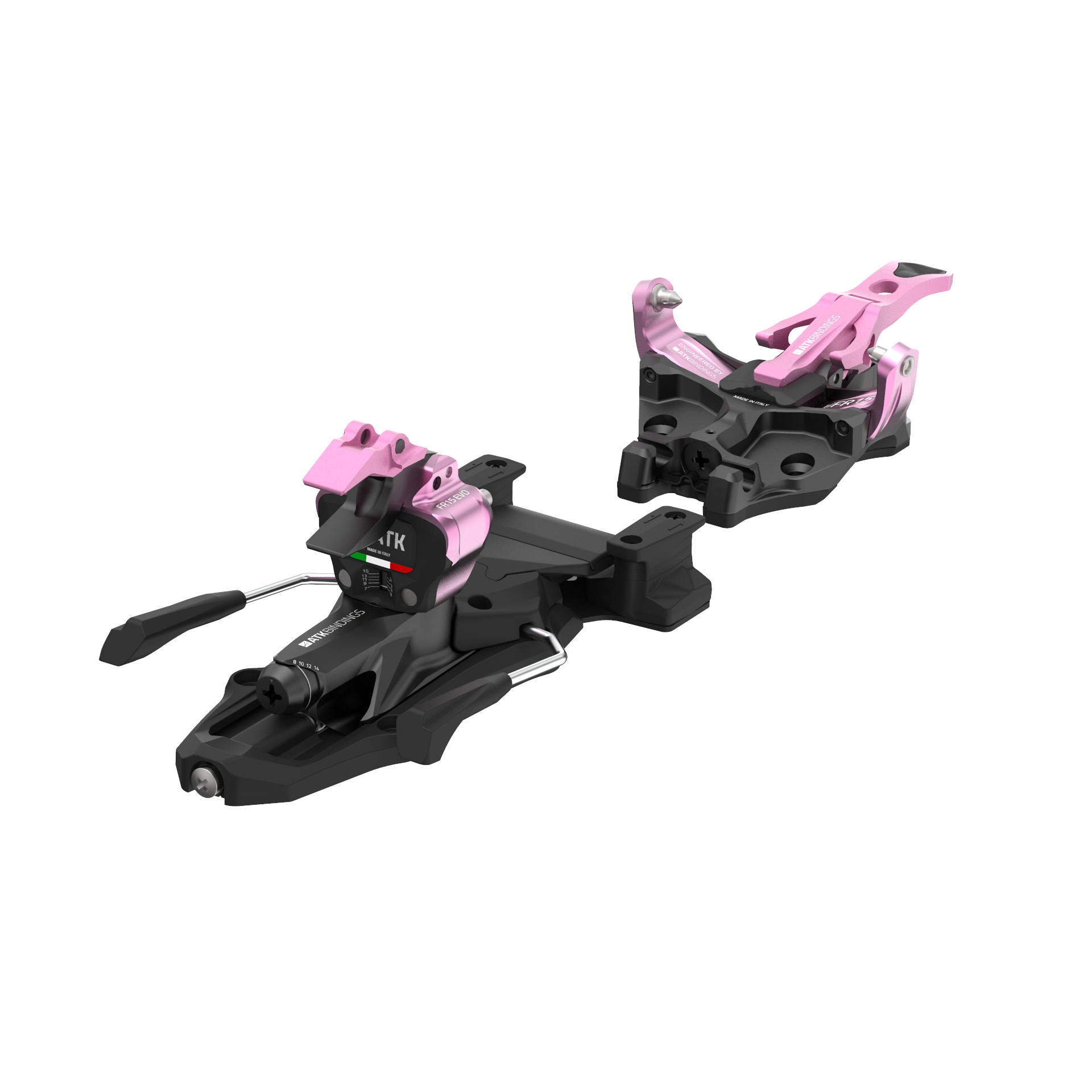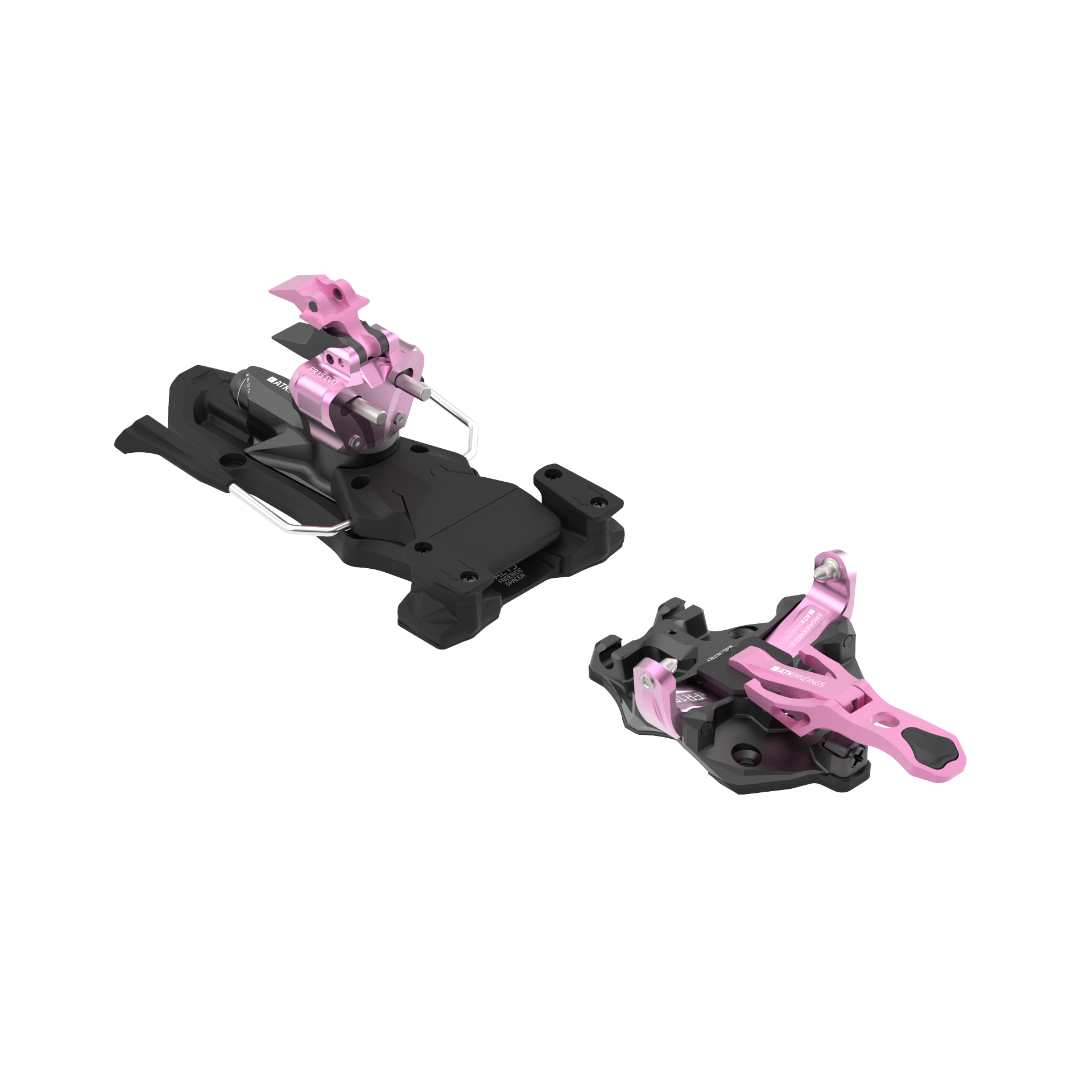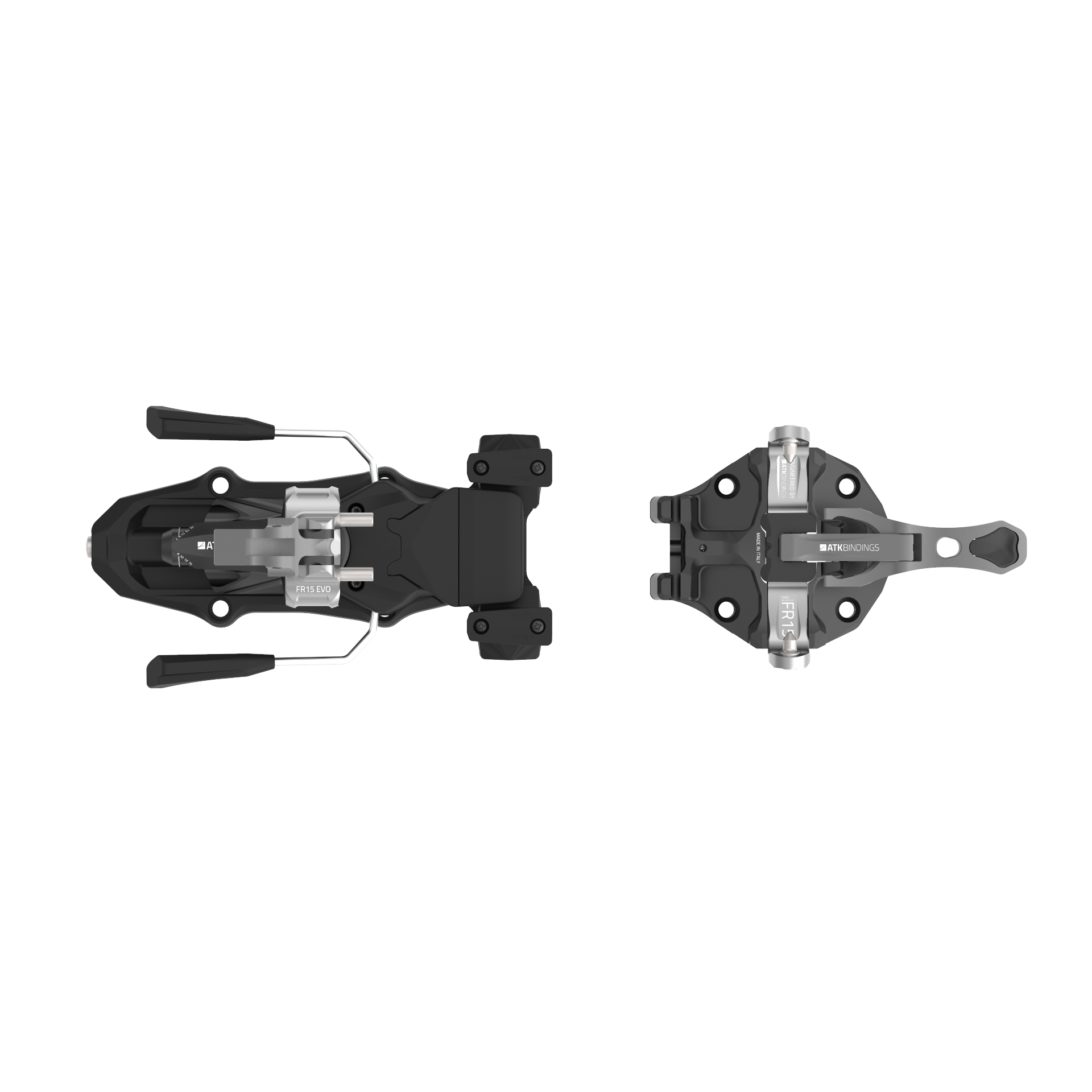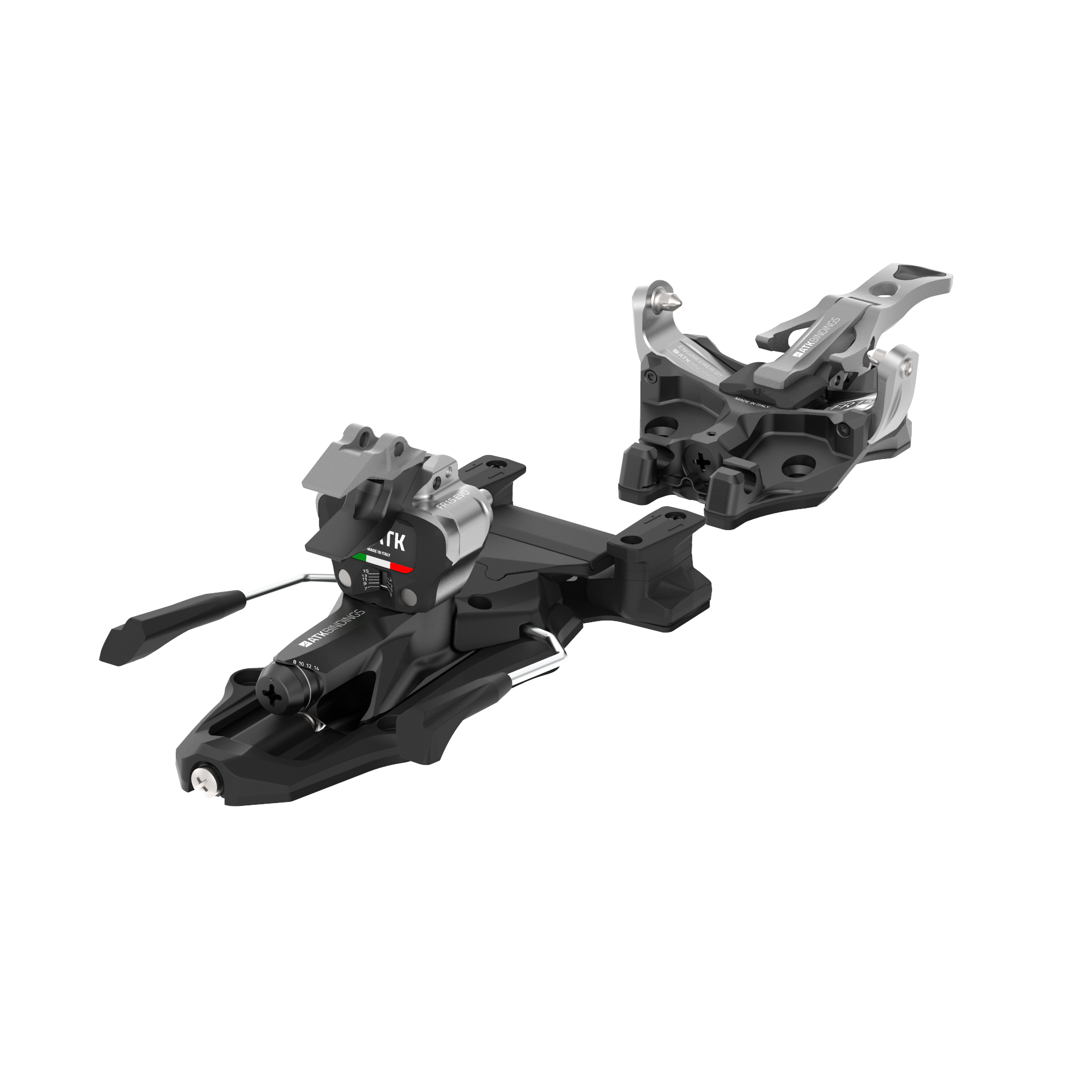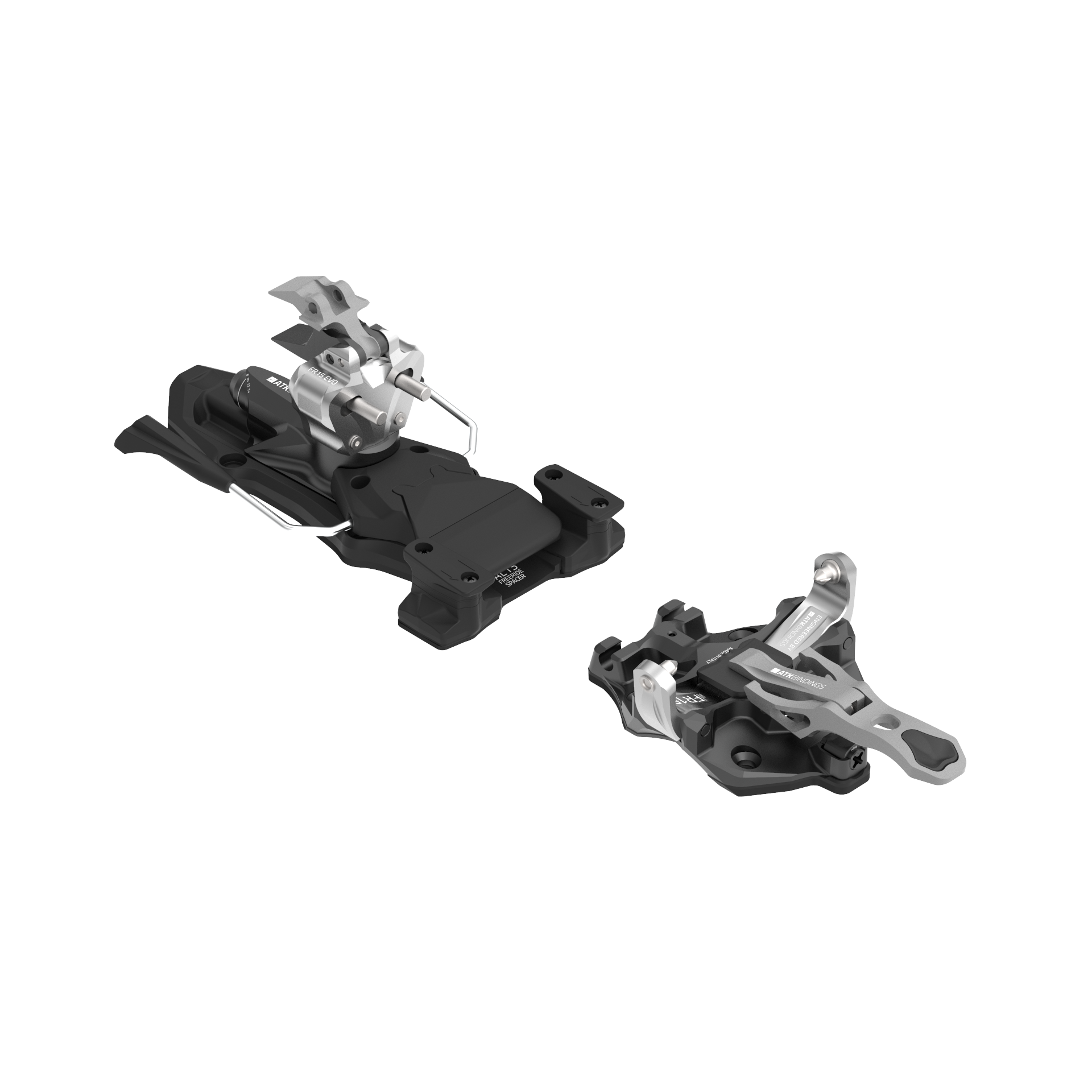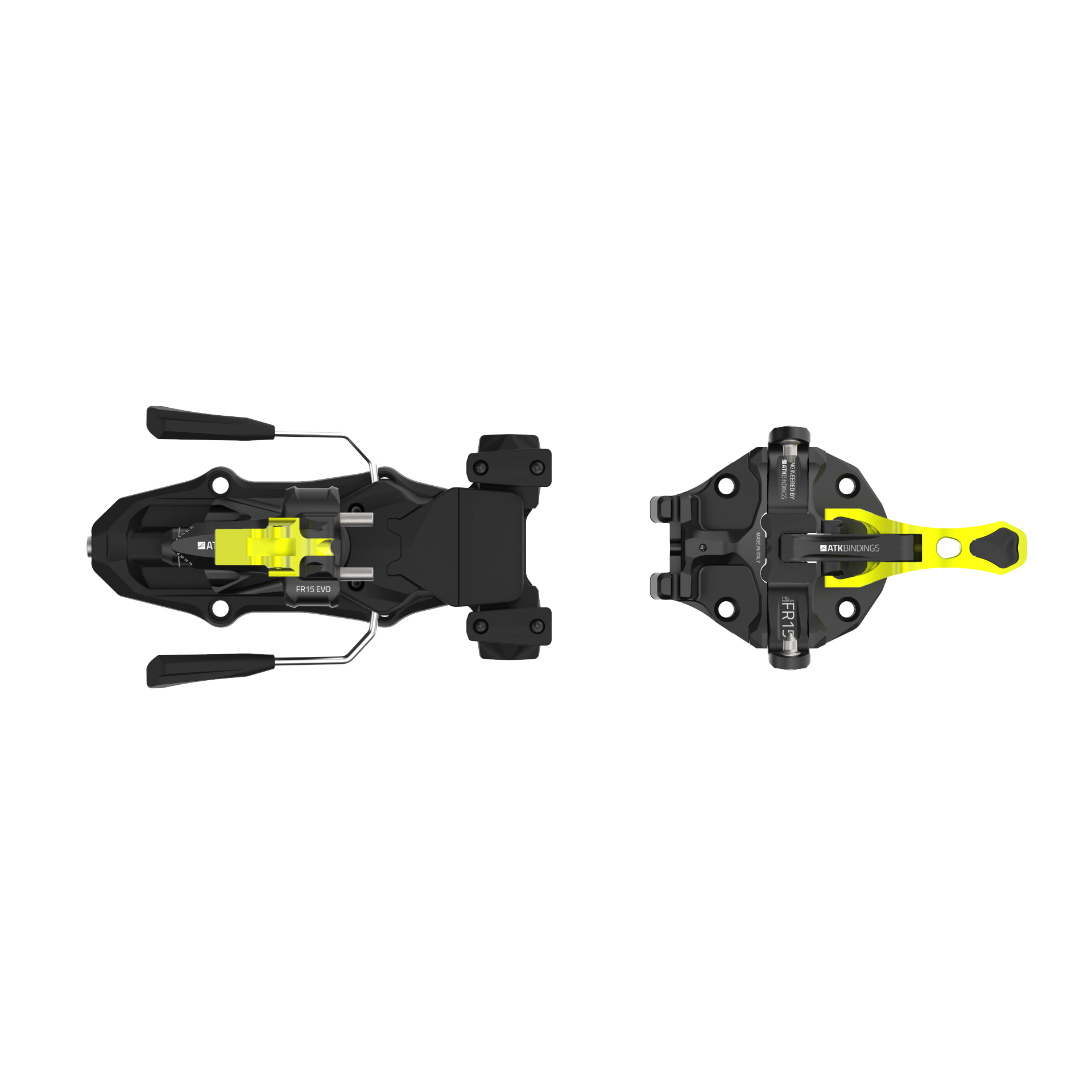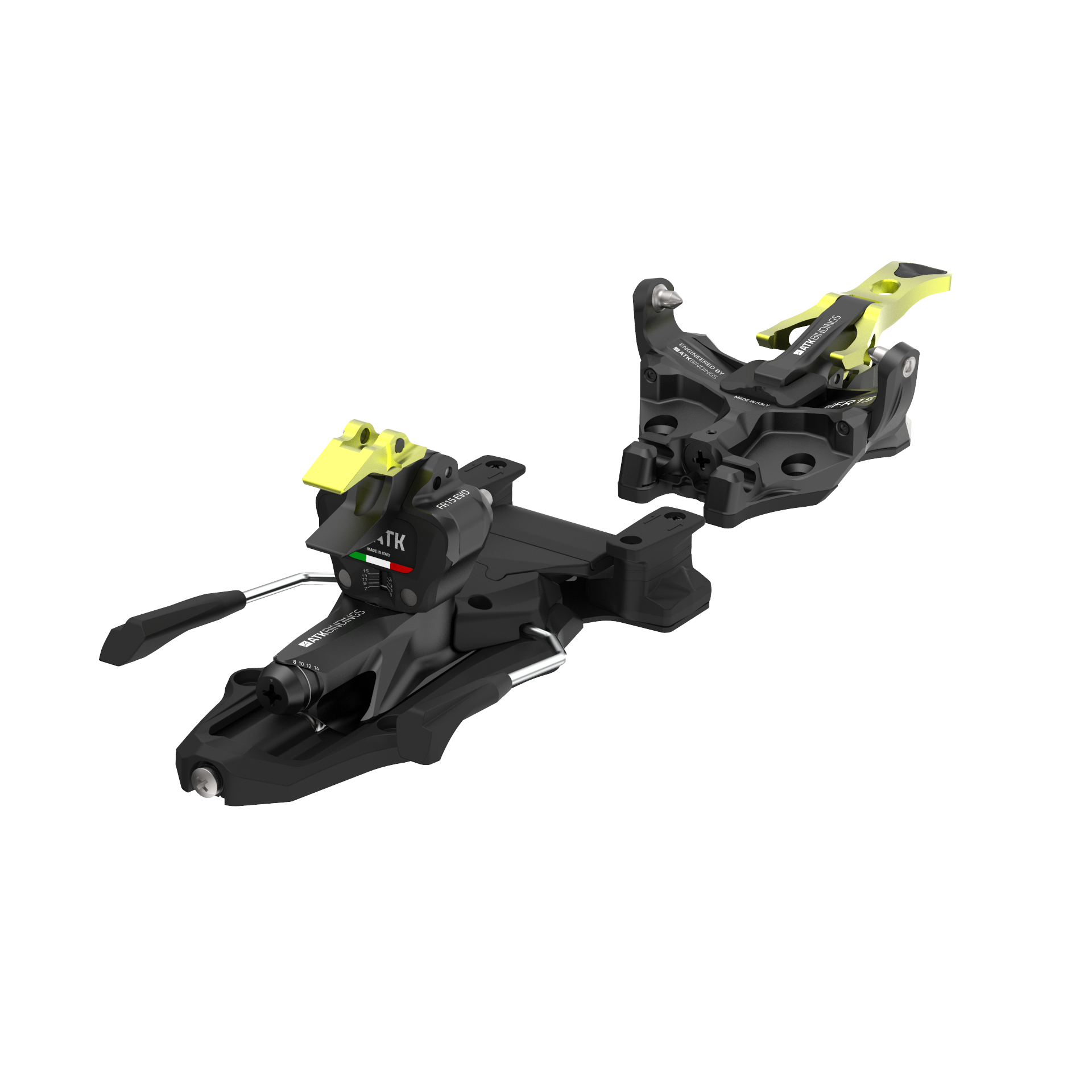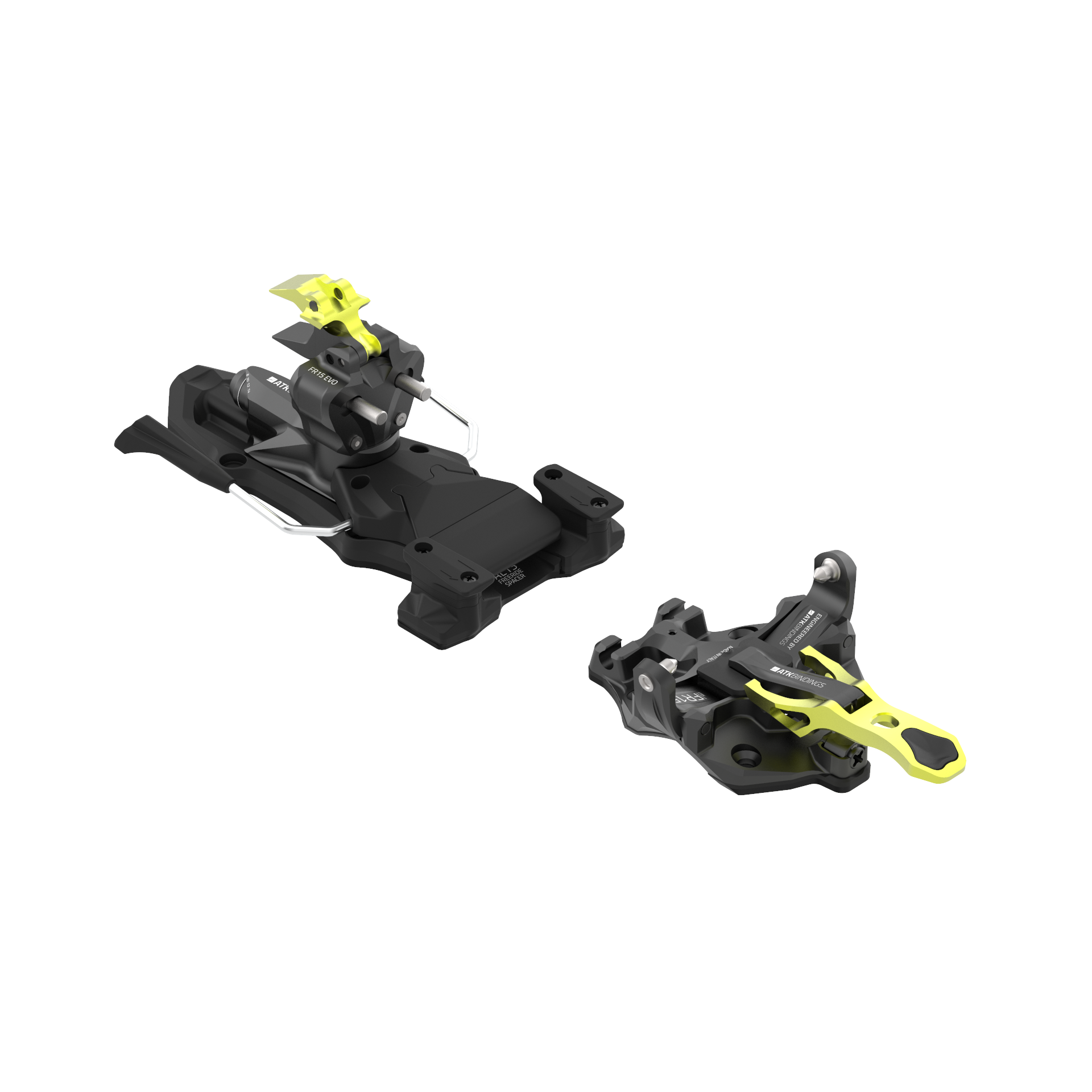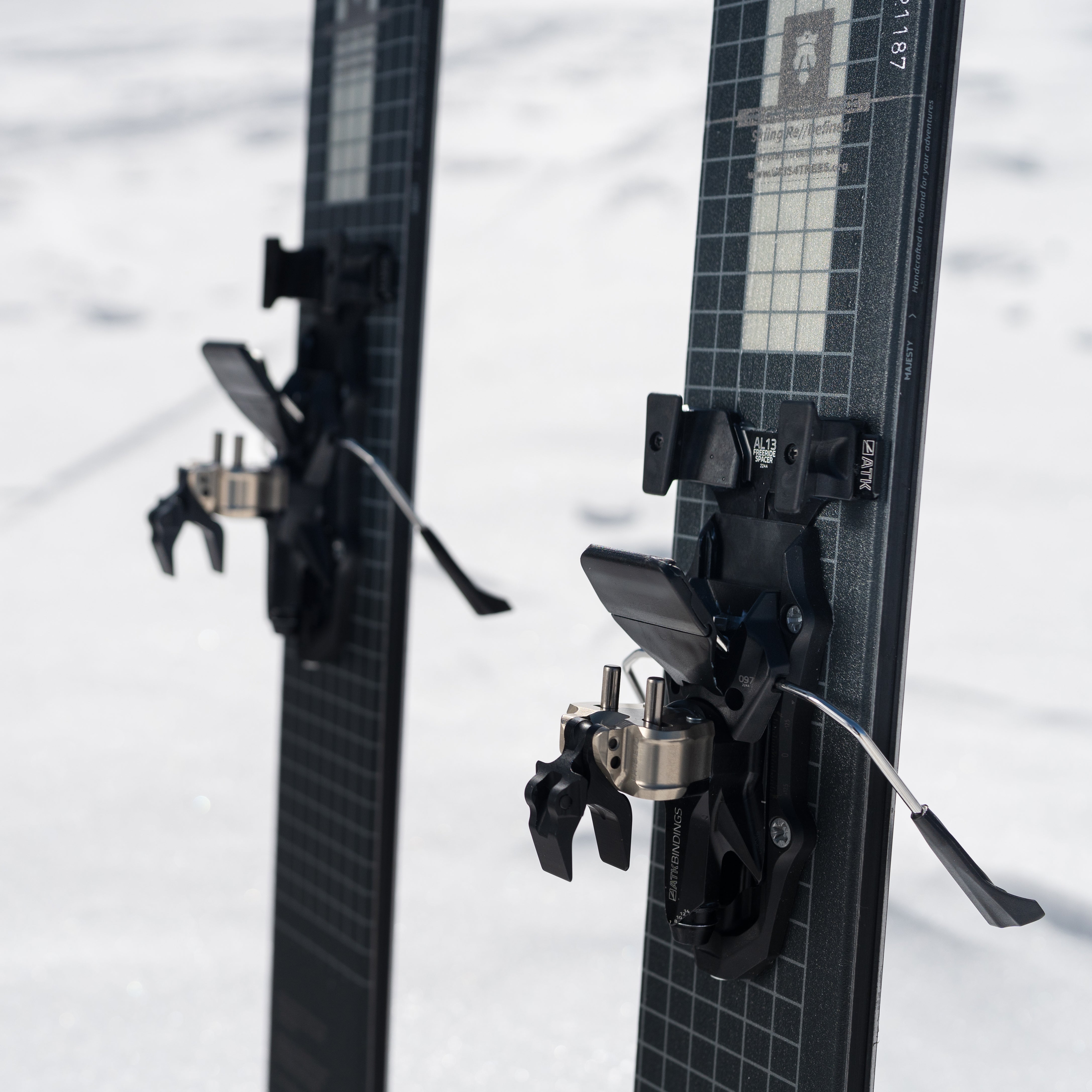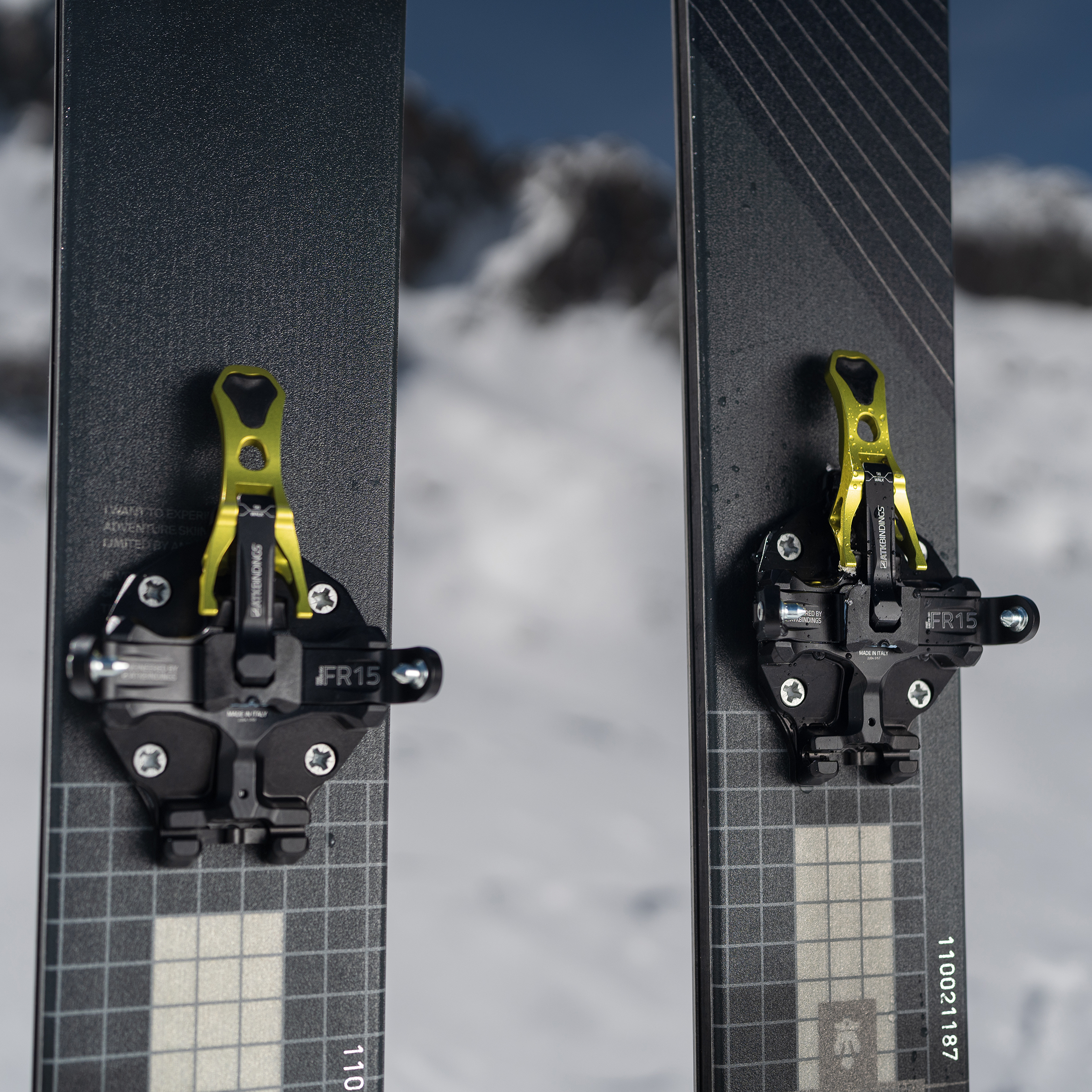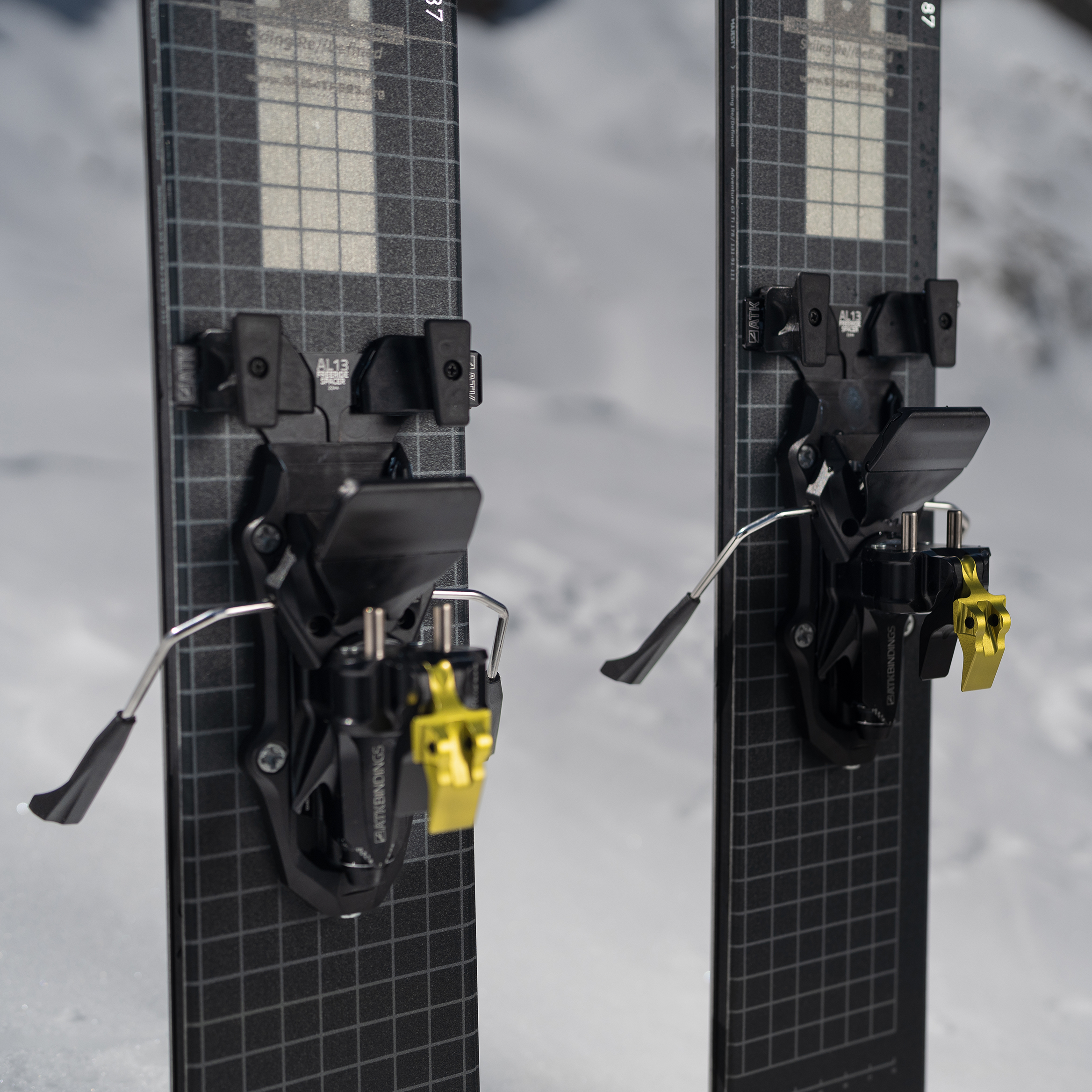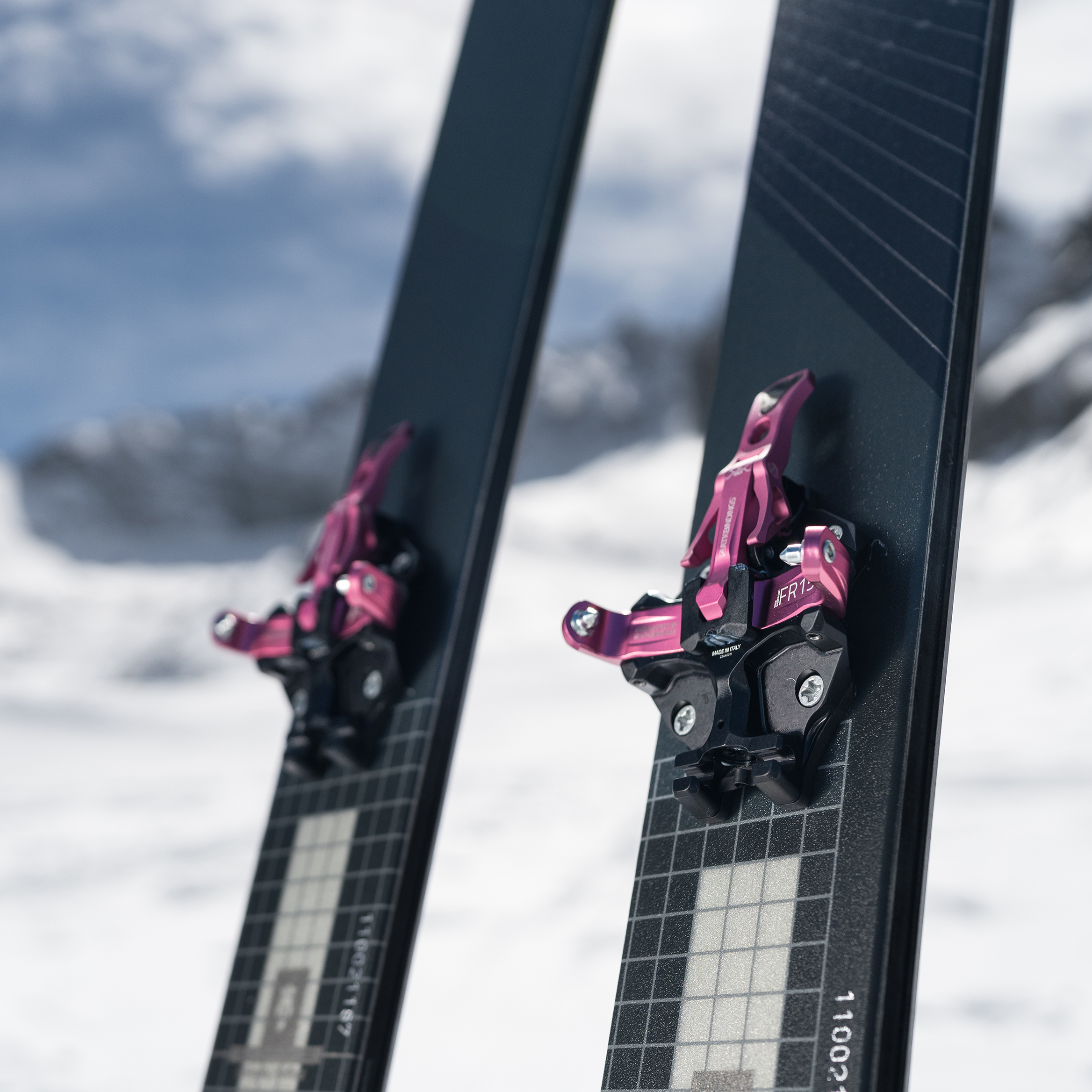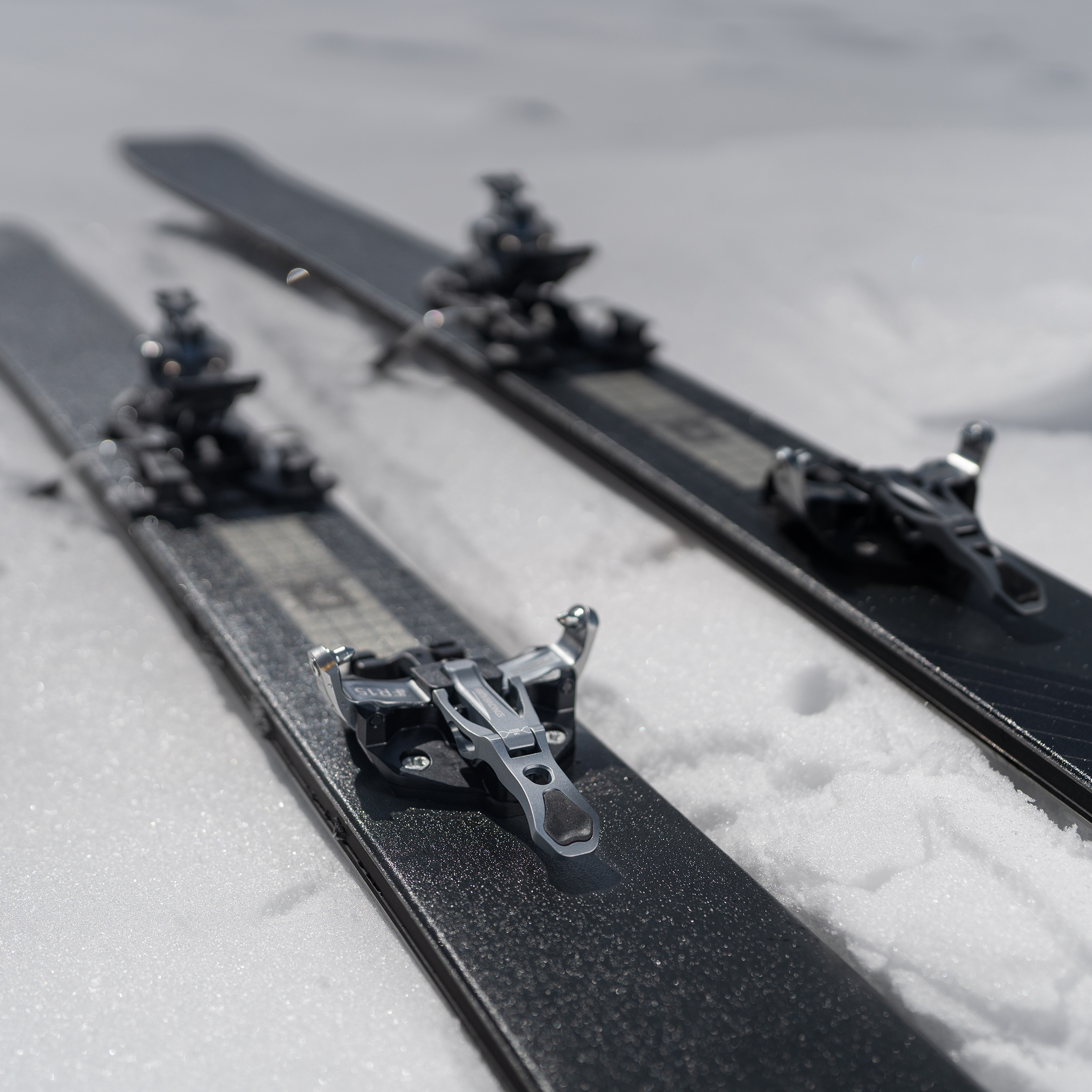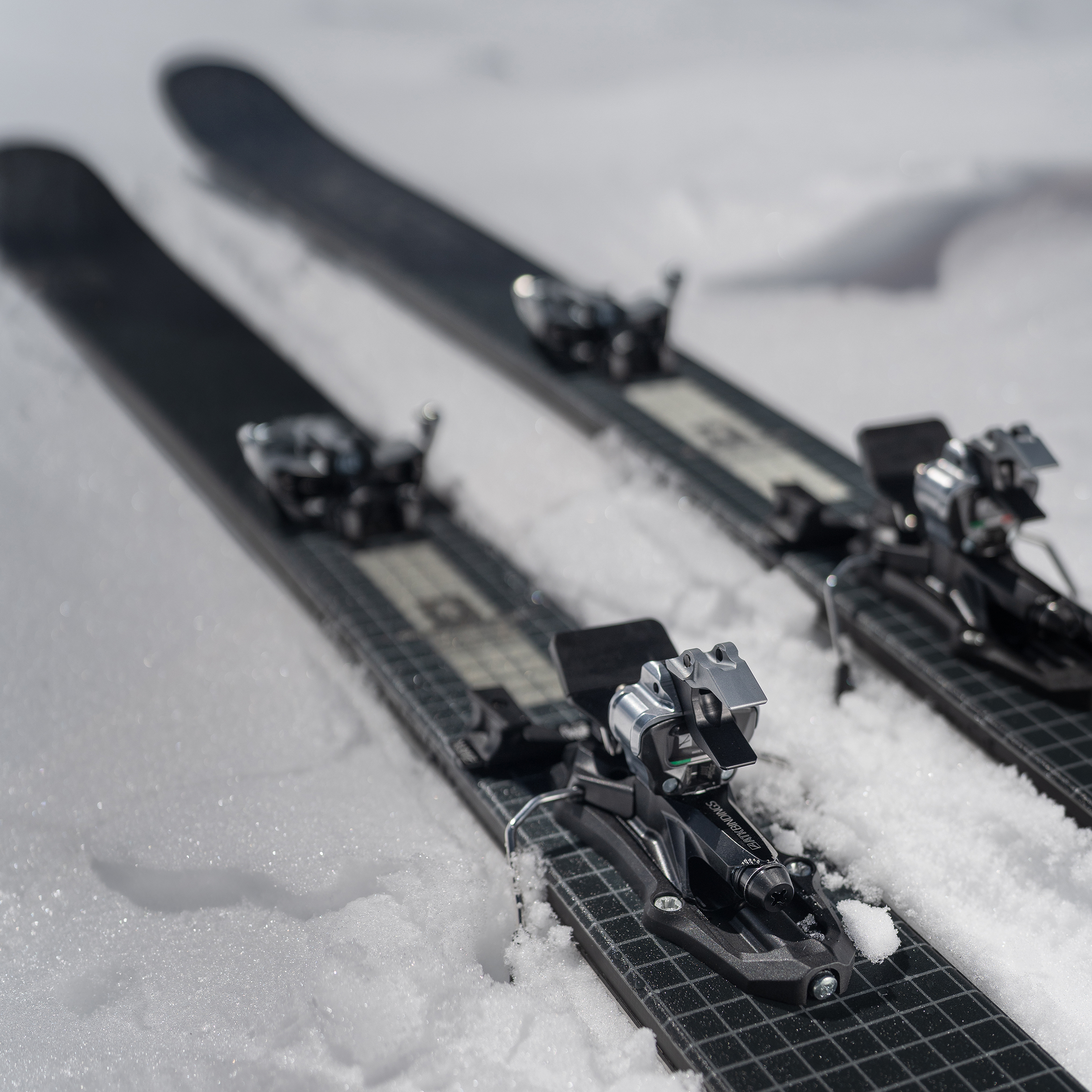 FREERAIDER 15 EVO

We are committed to bring our products to everyone in the world. Our service delivers to most countries in the world and is dedicated to meeting a variety of shipping needs. Shipping is free for all orders over $100.

You can return your product up to 30 days after receiving your order. Learn more
Share some content to your customers about your products.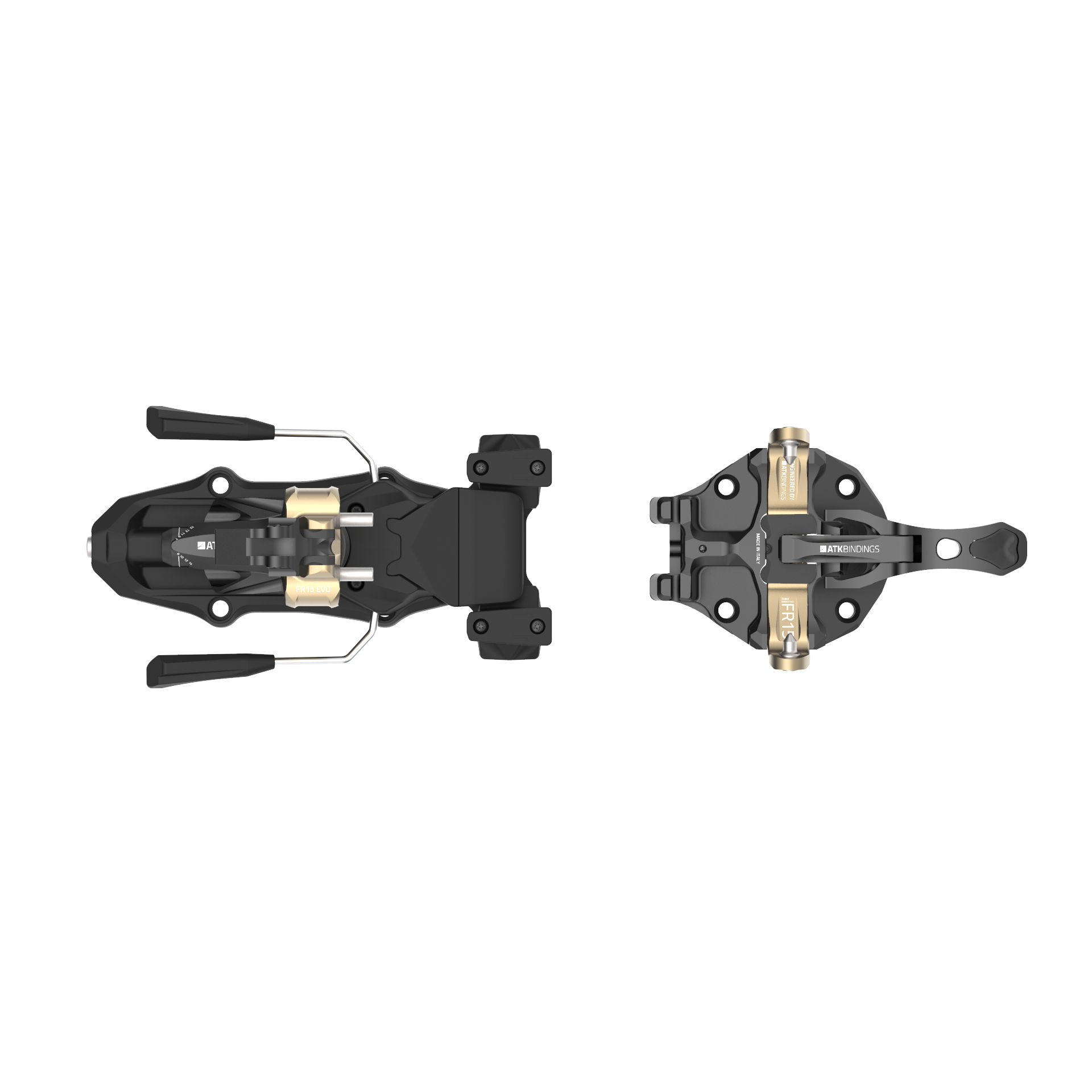 About the binding
We designed a masterpiece so you could draw on all the white canvas out there. A binding capable of grasping every nuance of your skiing, to put your style on full display. Our maniacal attention met your insatiable passion allowing you to focus on nothing but skiing.
Toe piece release adjustability
Recipe for technological delight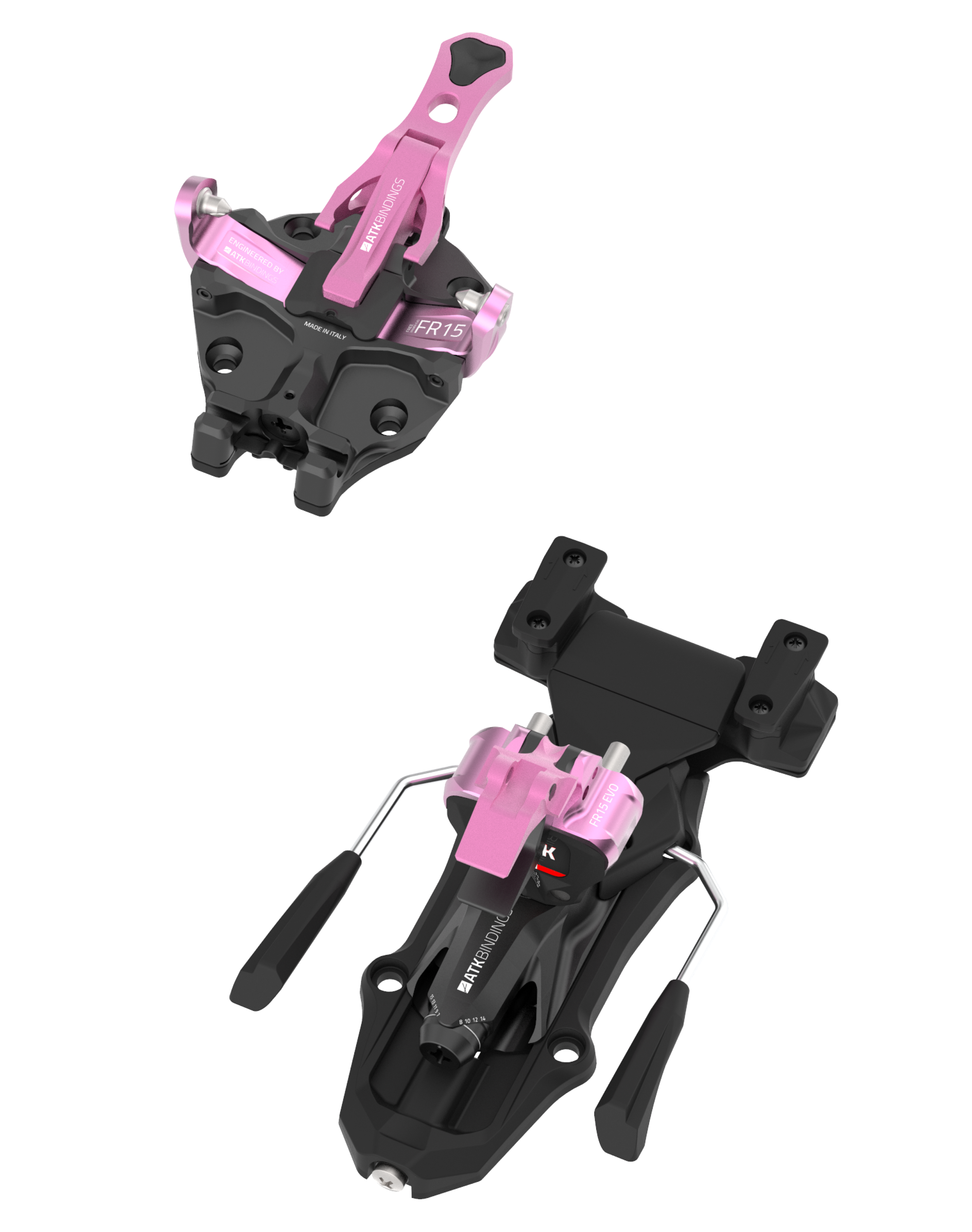 EVO BRAKE SYSTEM®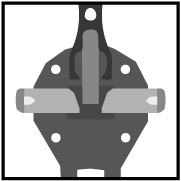 RELEASE ADJUSTMENT TOE PIECE®

ELASTIC RESPONSE SYSTEM®

EASY ENTRY SYSTEM®

UP-HILL HARDNESS VARIATOR SYSTEM®

MAGNETO HEEL FLAP SYSTEM®

CAM RELEASE SYSTEM®

SNOW PACK PROOF SYSTEM®
Terra
Bronze | Vinaccia | Sandy | Fally | Blacksand
Solid and decisive colors, for skiers who want to integrate perfectly with the surrounding nature. Every step and every turn accompanied by the new solid ATK style. These colors are the mirror of our passion for nature and for the elegance of the colors it gives us.
Vivace
Blue | Red | Green | Yellow | Pink | Titanium
Energic colors for the skiers that want to leave a mark on every snowy stage. Gaudy butessentials, ideal to partner the liveliest skiers in every run. Perfect for those who want tobe the coolest at the Après-ski too.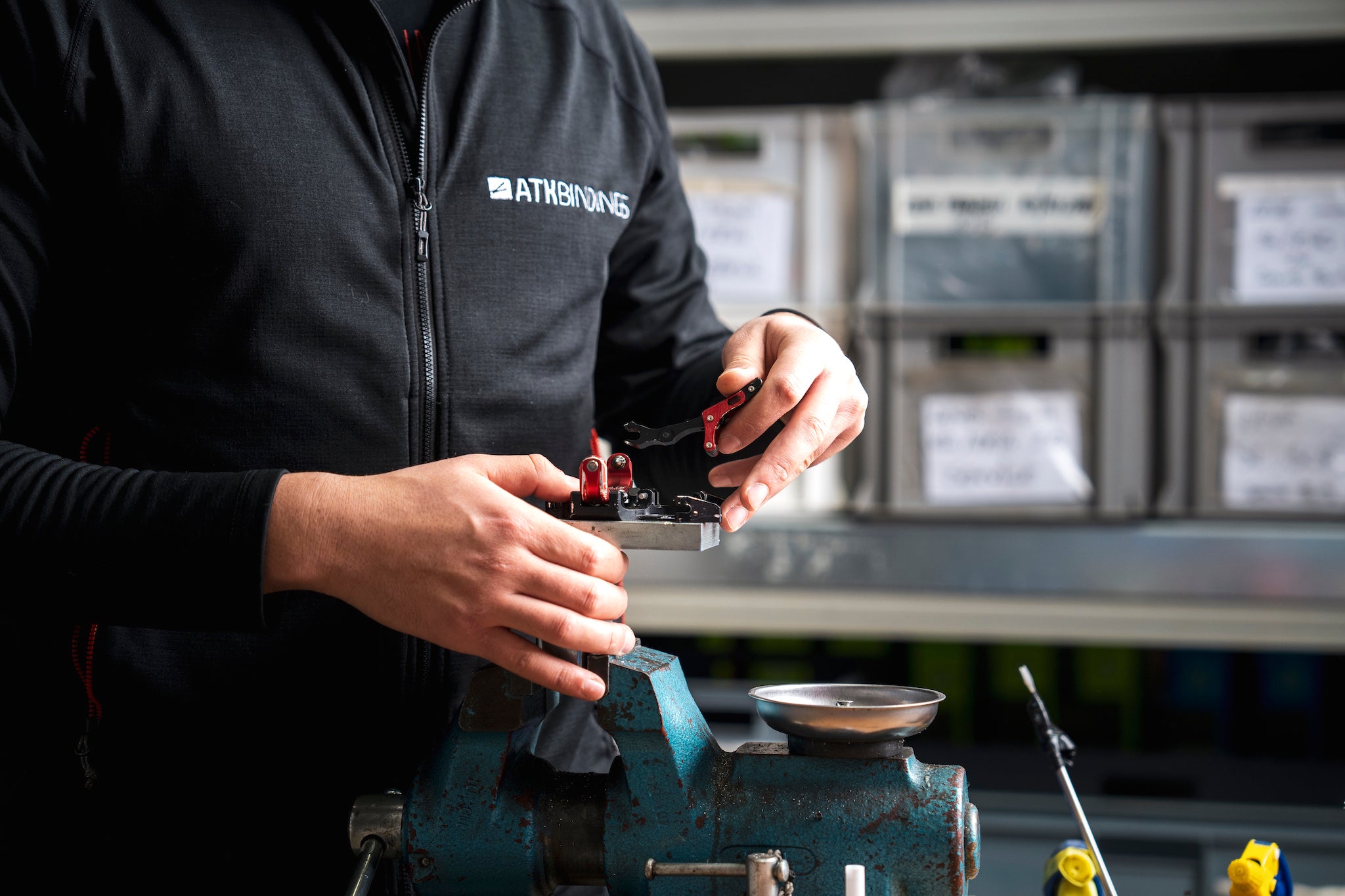 Buy it with
ATK Care Plus
The caring program that guarantees you the highest levels of assistance for you bindings, included ordinary yearly maintenance.
See more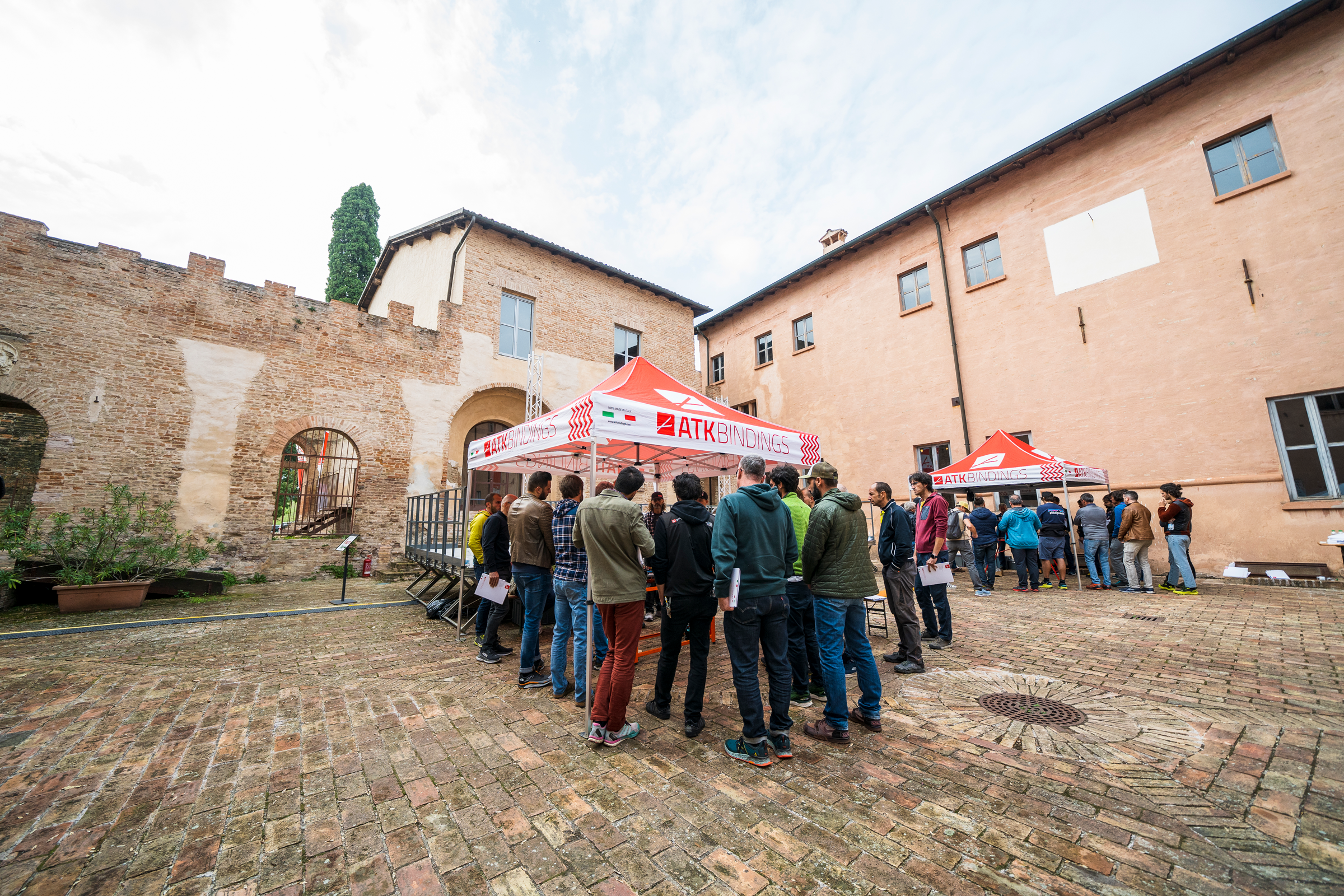 Find our partner shops to get hands-on with our bindings
Visit our store locator section to find out where all our 1542 retail partners are located worldwide.
Store locator